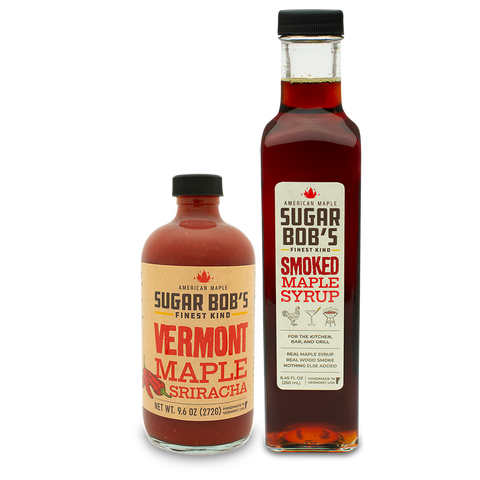 Sugar Bob's Finest Kind
Heart and Soul Gift Pack
Our two Originals - Sugar Bob's Smoked Maple Syrup and Vermont Maple Sriracha. One with real wood smoke and the other with delicious fresh fresno peppers. Both anchored with pure Vermont Maple Syrup. A 250 ml bottle Smoked Maple Syrup and an 8 oz. bottle of Vermont Maple Sriracha.
INGREDIENTS
Vermont Maple Sriracha: Fresh Fresno Peppers, Apple Cider Vinegar, Vermont Pure Maple Syrup, Garlic, and Kosher Salt
Smoked Maple Syrup: Grade A Very Dark maple syrup that has been smoked.